We Really Existed, We Really Did This
"Calling occupants of interplanetary most extraordinary craft…"
Greetings, friendly Earthlings, and thank you for subscribing! This edition brings you various reflections about what we believe, in many shapes and forms, to be our shared Sacred Duty as living creatures. Wherever you may be, as you read this, may it fill your hearts with the melodies and harmonies of voices we seek to hear.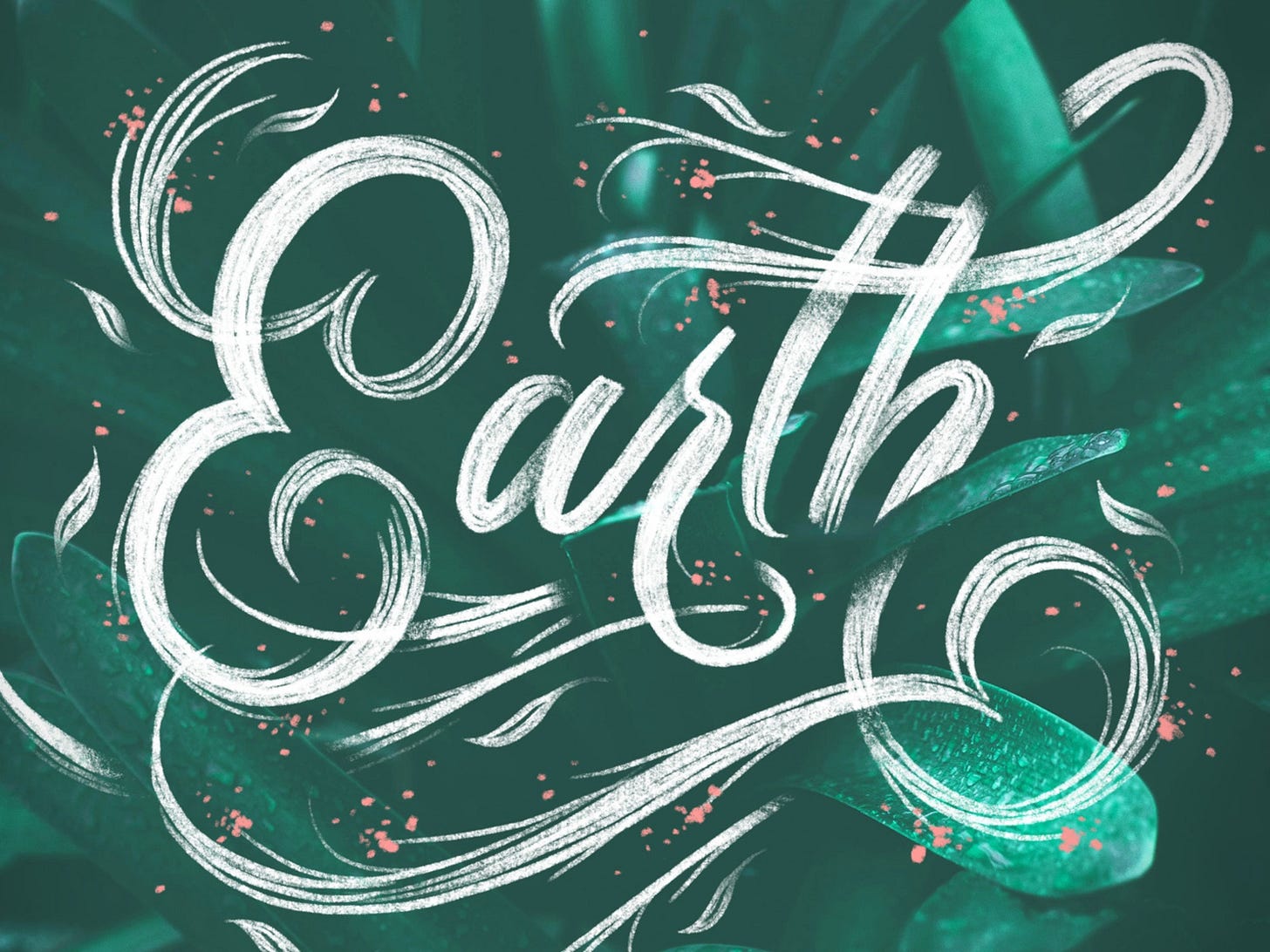 Artwork by 

Belinda Kou
---
I started writing letters to our planet because I was struggling. I had managed to avoid the painful truths about the climate and ecological emergency for most of my life - understanding concepts like the ozone layer and the rising temperatures in principle, but staying disconnected from the embodied reality. As I opened my heart to the suffering and began to investigate scientific predictions about our future, the feelings flooded in.

Much of this was grief - for the species on the verge of extinction, for the devastated forests and seas - but there was also a lot of guilt, despair and blame mixed in. What was the point in acting when I was so small, and the systematic problems so huge and entrenched? How could I handle the knowledge that I was still making choices that harmed the planet, like driving to take my dogs on walks, or buying pizza wrapped in plastic? How could I stay resourced as I began to be swept up into busy activism with Extinction Rebellion?
Our dear Earth never disappointed me. Whenever I wrote to her, she shared her wisdom and compassion with me - generously. She reminded me of what I have to be grateful for, and helped me find my 'right size' - I was neither saviour-of-the-Universe nor insignificant and helpless. She consoled me when I needed consoling, and inspired me to take more action. She always asked me to open my heart a little bit more.

The collection of letters have become a book that I hope will bring comfort and inspiration to anyone else on this difficult (but essential) path.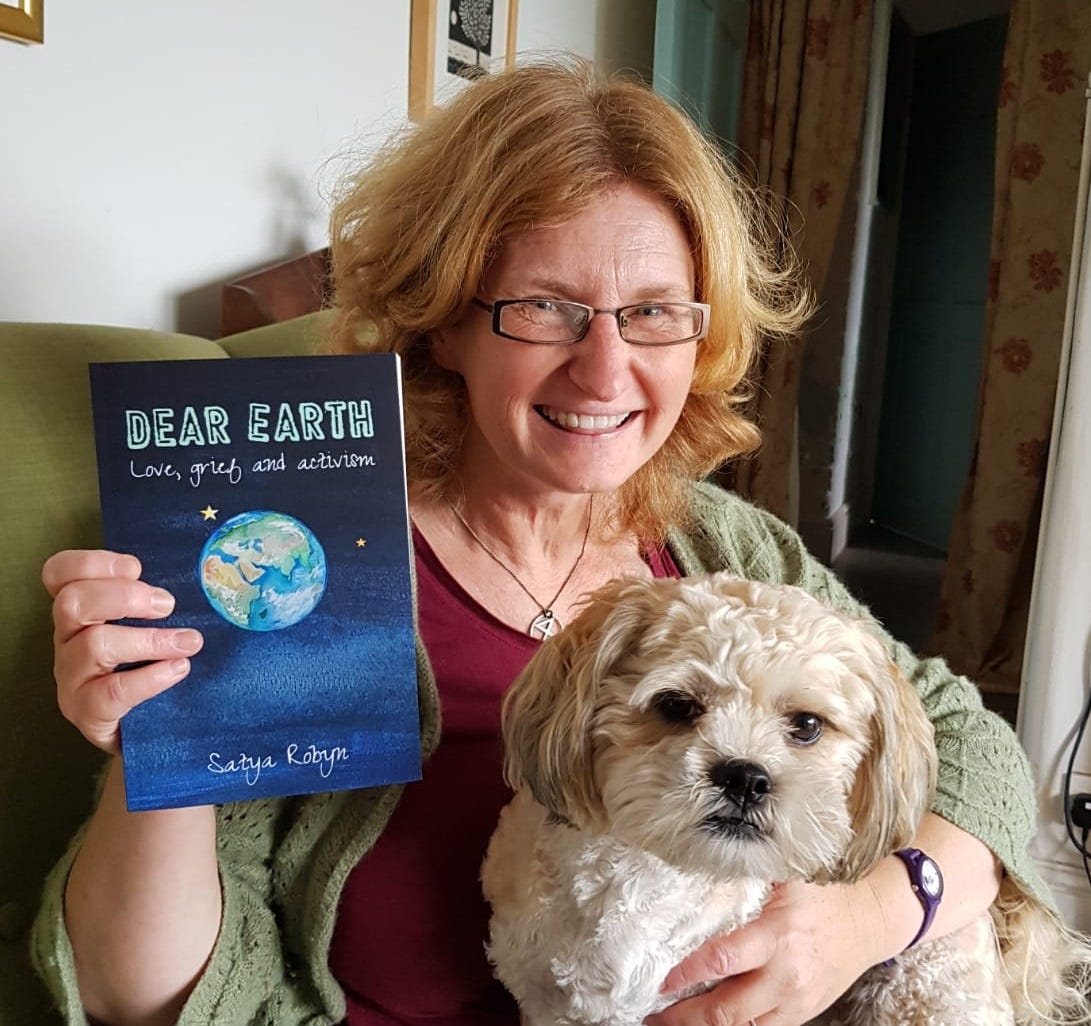 ---
My partner and I have two children whose ages are ten and eight. I'm now a supply teacher to younger children and a green campaigner. There are so many examples in the Holy Quran about stewarding the earth, looking after Creation. I cite two of these lines in this BBC Sounds episode where I narrate my experiences about Green Campaigning, Faith and Covid19.

---
We are in an unprecedented crisis. Climate, ecological and social justice on a global scale urgently required. How can we explore Peace and contemplate on the radical balance needed at this time?

There are ancient archetypal symbols such as the Labyrinth, or a more simple spiral, that have long been used as a meditation centring resource tool. This is also a sacred shape used at equinoxes. Historically, some people used these symbols for relaxation with no agenda, but they can also be used to ask a particular question or to make an intentional journey.
In this instance you may want to draw an image of labyrinth/spiral to follow with your finger. You can create a larger one outdoors with e.g. flour/chalk/leaves/straw, or simply meditate internally on any image you might find.
As you travel inwards ask yourself:
"What is needed to bring about a Peace that is Just?"
Pause in the centre, to connect with your inner wisdom and own internal sense of peace.
Then journey outwards, opening to your visions for a 'just' peace.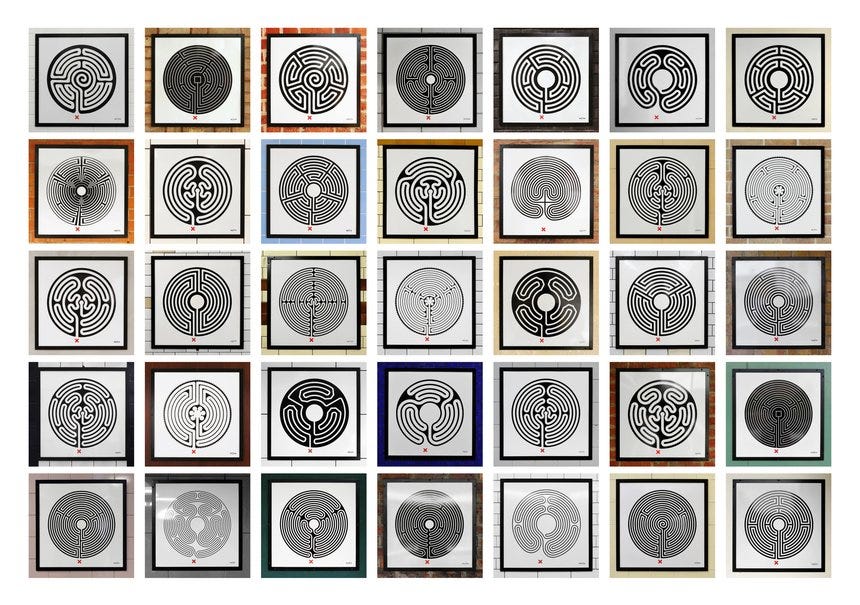 270 Labyrinths

 by Mark Wallinger, found in London's Underground stations.
---
How many times have we heard "We're all in the same boat"? — so we conceived a vessel that would hold our stories, a medley of Apocalyptic Memories for the New Future. As we gathered online to discuss our thoughts, feelings and experiences during the period of lockdown, several themes or refrains seemed to echo and resonate in our conversations: Emergence, Lament, the Liminal…

Then on 19th October, we also participated in a #podmarch by Nomad Podcast — a collective call for awareness, grief and loving action.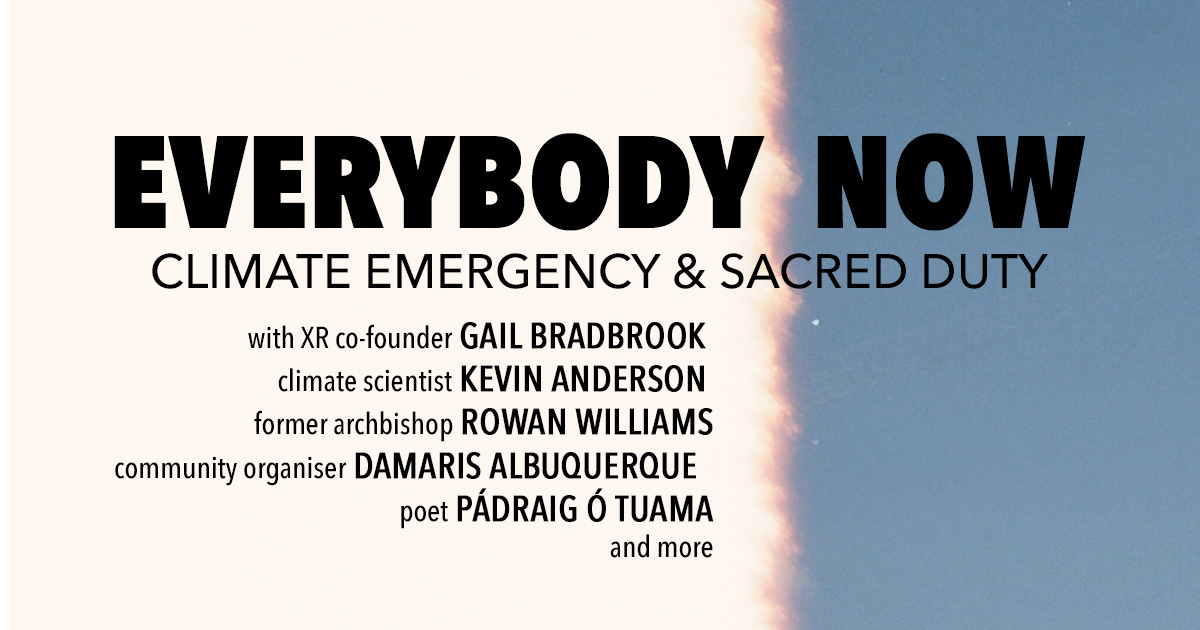 Special thanks to the many talents of David Benjamin Blower — musician, poet, theologian, writer, and podcaster.
---
Every week on Wednesdays from 9-10am, and Sundays from 7-8pm, we have created a regenerative space of spiritual resourcing for all who wish to share in it. Where we bear witness for the Earth. We enrich our spiritual practices by experiencing and sharing in each other's traditions and rituals.
You will be made very welcome! Together we build a community of respect, support and friendship. We hope to see you via Zoom:
Meeting ID: 556 394 1413 // Passcode: 246824
Artwork by 

Joshua Clarke
---